17 February, 2013


Nobel laureate Dr. Bruce Beutler to lecture, receive award at Lautenberg Center for Immunology and Cancer Research
Will receive the Rabbi Shai Shacknai Memorial Prize in Immunology and Cancer Research for 2013 for his outstanding discoveries in the field of immunit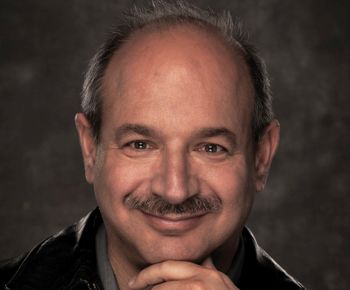 Dr. Bruce Beutler

The 2011 Nobel Laureate in Medicine, Dr. Bruce Beutler, will visit the Hebrew University of Jerusalem on February 17 and 18 and receive the Rabbi Shai Shacknai Memorial Prize in Immunology and Cancer Research. The awards will be presented in recognition of Dr. Beutler's groundbreaking research and discoveries in the field.

Dr. Beutler will also deliver two lectures at the Ein Kerem campus: ''How the mammalian host senses microbes'' and ''Using forward genetics to analyze mammalian immunity.'' The lectures will take place in the Botnar Auditorium.

A native of Chicago, Dr. Beutler, 55, is Director of the Center for Genetics of Host Defense at the University of Texas Southwestern Medical Center. In 2011, together with Jules Hoffmann and Ralph Steinman, Dr. Beutler received the Nobel Prize in Physiology or Medicine discoveries concerning the activation of innate immunity. Dr. Beutler and his colleagues paved the way to understanding the function and importance of the innate immune system, which will bring significant advances in the medical community's ability to fight new and existing diseases for which no vaccine currently exists.

According to Prof. Eitan Yefenof, the Bertha & Max Densen Professor of General and Tumor Immunology and Director of the Lautenberg Center, Dr. Beutler and his fellow researchers contributed substantially and significantly to the field of innate immunology. Prof. Yefenof added that while most research has been done of the specific immune response, Dr. Beutler demonstrated that innate immunology is no less important as a component of immune defense.

The Rabbi Shai Shacknai Memorial Prize and Lectureship in Immunology and Cancer Research provides a unique opportunity for strengthening bonds between outstanding scholars in the field and makes a notable contribution to furthering knowledge of malignant disease. Shai Shacknai was born in Jerusalem and served prior to his tragically early death from cancer at the age of 38, as the spiritual leader and Rabbi of the Wayne Jewish community, New Jersey.

Part of the Institute for Medical Research Israel-Canada, the Lautenberg Center for Immunology and Cancer Research was established in 1968 as the first department of Immunology at the Hebrew University-Hadassah Medical School. Investigations at the Lautenberg Center range over a spectrum of topics in cellular and biochemical immunology, molecular cell biology and genetics, cancer biology and immunology, the biology of autoimmune and immunodeficiency disorders, immuno-genetics and transplantation immunity. The Center stands at the hub of an international network of scientific endeavors, and its scientists are involved in collaborative research efforts with colleagues at Hadassah Medical Center, other hospitals and leading universities and research centers in Israel and other parts of the world.