05 February, 2013


How to cut down on crime? Focus police in concentrated 'hot spots,' says Hebrew University criminologist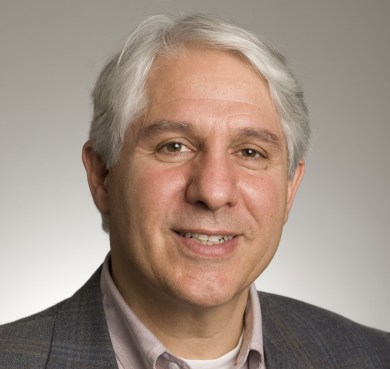 Prof. David Weisburd of the Hebrew University of Jerusalem Institute of Criminology

Police enforcement can be more effective in reducing crime at vulnerable "hot spots" without the threat of displacing crime to nearby areas, research in Israel and the US by Prof. David Weisburd of the Hebrew University of Jerusalem Institute of Criminology has shown.

Weisburd, who received the prestigious Stockholm Prize in Criminology in 2010 for his experimental studies of hot spots policing, has put forth his concepts in a new book published by Oxford University Press (The Criminology of Place: Street Segments and Our Understanding of the Crime Problem).

His work is based on a 16-year study he did in Seattle, Wash., in which he provides the first systematic examination of the development of crime at places over time and the factors that explain trends in crime hot spots. In his Seattle study, Weisburd found that half of all Seattle crime each year occurs in just 5-6 percent of the city's street segments (intersection to intersection). Further, almost 25 percent of that crime is found in just 1 percent of the street segments.

In later research on Tel Aviv, Weisburd, together with his graduate student Shai Amram, demonstrated that crime in that city is similarly concentrated. Just 5 percent of Tel Aviv's street segments produce 50 percent of the crime, with only about 1 percent of street segments producing about 25 percent of the crime. The same kind of data exists in other cities, notes Weisburd.

The general study of crime has focused primarily on why particular people commit crime or why specific communities have higher crime levels than others, but Weisburd and his research associates present a new and different way of looking at the crime problem by examining why specific streets in a city have specific crime trends over time.

Opportunities for crime as reflected by motivated offenders and the presence of suitable targets, as well as conditions of social distress, are key predictors of crime hot spots, he says. With concentrated policing in those identified hot spots, officers can act as "guardians" to deter criminal behavior, but when police resources are spread across larger jurisdictions, this deterrence is likely to be watered down, says Weisburd. In Tel Aviv, as in Seattle, crime hot spots are not concentrated in a single neighborhood, and that street-by-street variability is tremendous, he says.

Further, and contrary to popular opinion, hot spots policing does not force crime to "move around the corner" to nearby, less policed areas, Weisburd emphasizes.

Weisburd observes that in cities across the world, hot spots policing is beginning to be implemented. In Israel in 2011, the National Police began a hot spots policing program to deal with disorder calls to the police across the nation's police stations.