27 January, 2013


Israel Prize Will Be Awarded to Hebrew University's Prof. Yosef Kaplan for his work on history of Jewish people
Will become the 271st Hebrew University faculty member or graduate to win the Israel Prize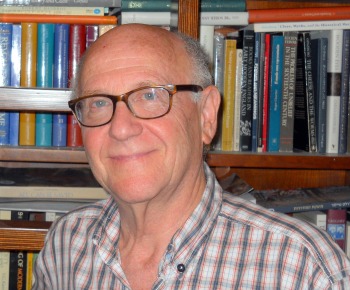 Prof. Yosef Kaplan will receive the 2013 Israel Prize for his work on Jewish history

Israel's Education Minister Gideon Sa'ar has announced that Prof. Yosef Kaplan from the Hebrew University of Jerusalem will receive the 2013 Israel Prize. Prof. Kaplan, the Bernard Cherrick Professor of the History of the Jewish People, will receive the award for his work on the history of the Jewish people.

Prof. Kaplan will become the 271st Hebrew University faculty member or graduate to receive the prestigious award.

The award committee noted that Prof. Kaplan has made a decisive contribution to understanding the key processes in the development of modern Jewish society and is "a prominent and outstanding academic leader with a unique participation in the country's professional and public academic activities.''

The award will be presented at an Israel Independence Day ceremony in April attended by Israel's president, prime minister, Supreme Court president and other national leaders. Established in 1953, the Israel Prize is considered Israel's highest honor and is awarded to Israeli citizens or organizations that have displayed excellence in their field or contributed significantly to Israeli culture.

Prof. Kaplan was born in Argentina in 1944 and immigrated to Israel in 1962. He studied at the Hebrew University, majoring in Jewish history and sociology, and in 1979 he completed his PhD in Jewish History. For over 30 years he has taught and conducted research at the university, including as director of the Department of History of the Jewish People and Contemporary Jewry and as a founder and director of the School of History.

Prof. Kaplan's research interests include the social and intellectual history of the Western Sephardi Diaspora in the 16th-18th centuries, the history of the Portuguese community of Amsterdam in the 17th century, and the social and cultural history of the Conversos in the Iberian Peninsula in the 15th-18th centuries. He has published several books, edited and contributed to many journals, and traveled widely as a fellow and visiting scholar, including at Princeton University, the Sorbonne, the University of Oxford and Yale University,

In 2004 Prof. Kaplan was elected a member of the Israel Academy of Sciences and Humanities, and in 2009 he was elected to head the World Union of Jewish Studies, whose goal is to unite Jewish Studies scholars from all over the world and to serve as a unifying framework for regional research organizations. He is currently working on the preparation of the organization's 16th World Congress, which will take place at the Hebrew University from July 28 - August 1, 2013.

He is a member of the Research Group ''Eros, Family and Community,'' at the Scholion – Interdisciplinary Research Center in the Humanities and Jewish Studies.